Wednesday, July 03, 2013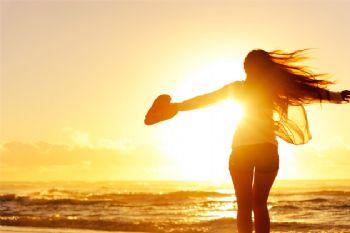 I'm thrilled to announce that I'll be doing a series of blog posts this summer called "The SiciLean Mind-Body Cleanse." (If you aren't already a SiciLean subscriber, click the link below and subscribe at the blog because this is gonna be a good summer!)
What is the SiciLean Mind-Body Cleanse?
Now don't be afraid...this isn't some extreme, juice only, "cut out everything but vegetables" kind of an experience. We are simply going to take steps toward eliminating processed foods, refined sugars and empty carbs from our diet and replacing them with whole, clean foods.
Our goal is to spend the summer detoxifying, optimizing digestion and flooding our bodies with nutrients. And we'll do it in a way that is delicious and very satisfying, physically and emotionally.
That's the "body" part of it, but remember, this is a Mind-Body cleanse, so along with that...(Read the rest of this post at SiciLean:
www.sicilean.com/2013/07
/summer-mind-body-cleanse.
html