Hope is gone -- along with the house (photo's)
Wednesday, July 03, 2013
We have learned the fate of our summer home last night -- it's gone. Flattened out like a pancake as it raged through our small 1/3 acre lot. There are aerial photo's posted on the Internet at dailymailco.uk so if you're interested you can look. Our home is pictured in photo's #1 and #4. Look for the big white motor home on the right side of the picture, down toward the bottom. Next to it you can spot our brand new driveway. #4 let's you see that the spot where our house was is just flattened rubble. As ridiculous as it sounds, the trees look as though they were unharmed. And right next door to us it took the house, but left the detached garage & workshed. All the homes on the other side of the street were spared, so it's just skipping and jumping around, but as far as I can tell on our side of the street it's all wiped out.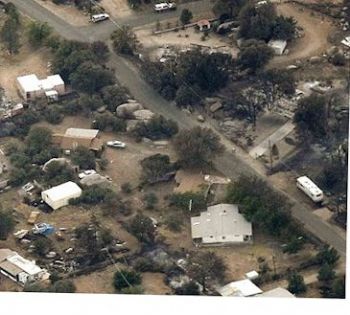 This is #4 photo so it shows our "rubble" over on the far right. Find the motor home and move inward a little. The next photo will be of #1.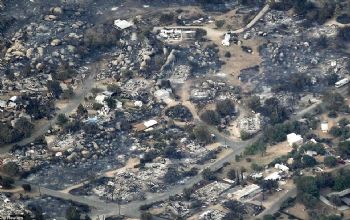 I know it will change the lives of many people in our community, and while it is hard to face losing a home with the contents that formed your life, at least we are alive and so are our furbabies (2 cats, 1 dog). The lives of the 19 brave firemen are gone and it is something their families will live with forever. A very sad turn of events.
Now it's important to look forward, depression never helps at a time like this. And even if this tragedy did not impact YOU, it can still serve as a lesson to all of us to never take what we have for granted. Life is a valuable thing worth more than any of the collectibles you may have around your home, regardless of its value.
Thank you, Sparkers, for your many messages, the support, the prayers! If I don't get the time to answer each of you personally I hope you will understand.
Hugs to all of you who have shown me such love! Eve