For the past week or so, Iíve been wanting to get donuts for the office, so today I decided to. As I walked out with my iconic pink donut box (of which I will NOT be partaking), an older (overweight) hispanic man said to his friend as he sipped his coffee, ďMucho feo gordita.Ē Most LA natives know a little spanish and if they donít, they at least know the ďbad wordsĒ. Iím not fluent, but I know enough to understand what this man meant when I walked by. Immediately, I was in shock, trying to make sure it was me whom he was talking about. There was no one else in the donut shop but me, the clerk, this man and his friend. I glanced at the TV to see if maybe a ďvery ugly fattyĒ was showing on the screen, nope, it was a very attractive newswoman.
Ugh.
Iím sure all of us at one point in time were made fun of for being bigger in elementary school, etc but just because it happened all those years ago doesnít mean that it still doesnít sting today. It wasnít that I was ďslumming itĒ, I was dressed for work, looking cute and was feeling good. I was happy because I get to see my BRITT831 tomorrow night, got a good nightís rest and today is pay day. Heck, I was practically skipping like an unicorn.
My first instance was to cry. Cry like a little baby. My self-esteem has been pretty shot lately and I was just stupidly jealous yesterday because someone close to me was being hit on by men a lot more than I ever am. Iím not saying itís not immature, but itís how I felt. I felt like crap. Iíve always been the last to be picked at sports and the last to be asked out. I was even last because my last name starts with a W. The nice teachers would always tell me, ďThe last shall be first Brittney. Donít you worry!ĒTodayís event really through me for a loop and I find it hard to find that pep I had in my step. I just canít believe that after losing 100lbs, going from a size 24-12, 44DD-38D, I STILL seem fat to others. I certainly didnít lose all of this weight to impress others, this was DEFINITELY for me, but one of the perks was to finally be ďnormalĒ and not bring attention to myself unless I wanted it.
Where do I go from here? Well, while one side of me would love to wallow in my self-pity, not track my food, not drink my 3 liters of water and not care anymore I really donít want to do that. Iíd like to do all those things and try to look at myself positively. Iím going to take this day, reflect on what happened and keep on steppiní. I didnít go through all of this to have one manís opinion of me stand in my way. Iím better than that, better than him and I will do my absolute best to bring myself out of the funk that wants to tear me down.
This girl saved her life by losing 100lbs.
This girl can now call herself a ďgym ratĒ.
This girl can sing her butt off.
This girl is in the best shape of her life.
This girl can now play the love interest in plays/musicals.
This girl is blessed, thriving and best of all, fierce.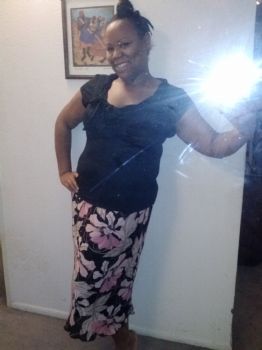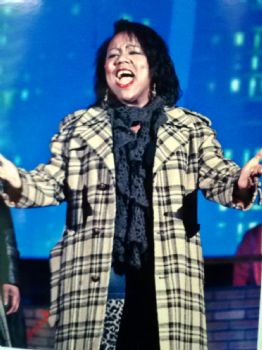 Romans 8: 7 "I consider that our present sufferings are not worth comparing with the glory that will be revealed in us."