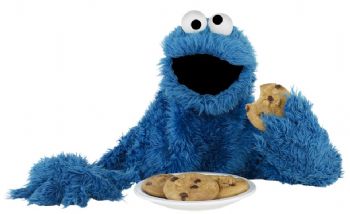 One minute I have it all together, things are

's and

's, and then something happens that is outside of my control, and I go running towards food. This is a process and I am learning a lot about myself... but I am learning that when I am hurt, even after all this time, I turn to food to soothe myself. Knowing that is half the battle, and I fought it for over 24 hours before I gave in.
I use the term binge loosely, and it seems everyone has different definitions of what constitutes a binge. I have heard stories of binging that are nothing like what I do... but what I do I consider it a binge. It is a conscious thing for me and it always involves fast food. It isn't a fridge full of food or anything, but it is still a large amount of food, always high in calories. The one that happened just an hour ago consisted of Chili cheese fries, jalapeno poppers and chicken nuggets. Definitely too much food for one meal, and too many calories for the day. Add on top of that I had already eaten my calories for the day and was not hungry when I did this, and that just spells out disaster.

I have been feeling hurt over something personal, but turning to food was never the answer and I knew that... but low and behold I did it anyways. I know that I am not perfect by any means, and "stuff happens", but this isn't something that happens to everyone. People who don't struggle with their weight and even those that do don't find themselves at the drive thru ordering a large amount of food when they aren't hungry because they are upset. It isn't one of those things that "everyone does" and that makes me really look into why I do it.
Sitting here now, I am still upset over the original issue, the food was so greasy that my stomach hurts, and I am disappointed in myself. I knew this would happen, and I did it anyways. I have spent some time journaling and that has helped, but I need to help myself BEFORE I binge next time, not after the damage is done.
I am prepared to move forward, and not beat myself up for it. From my past experiences, I know that beating myself up will lead to even more binges, and that is the last thing I need to do. I need to work on getting stronger a day at a time. I tracked my dreaded

sticker that indicates a day I eat over 3,000 calories, and I am making it my goal for that to be the ONLY cupcake sticker in July. In June I only had one cupcake sticker and that wasn't for a binge, it was because I went to the buffet in Vegas and I just assumed it was a cupcake sticker kind of day lol. I was doing so well, and I can't afford another week or two off track.
I honestly can't believe how much I let outside forces (i.e. boys

) have such an effect on me to the point where all I know to do is turn to food. I have come a long way, in that I never get a random feeling to binge or eat that way. It used to be a regular thing. It went from everyday that was my dinner, to a few times a month wanting to eat that way, and now it seems to just be an emotional response to something bad. I have at least gotten to a point where these encounters are few and far between, and if I continue to be accountable and continue to grow as a person, I can only hope they get even fewer and farther between.
This is just accountability for me... sometimes you guys tell me the nicest things that I'm such an inspiration or am doing so well and it is the sweetest thing... but I am also human and I fall and I like for people to see the good and the bad of things so that they know we all slip sometimes... we just have to remember to keep getting back up.