Tuesday, July 02, 2013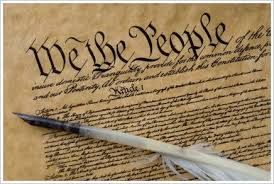 I apologize if you are not in the USA but this post is USA-centric. The fourth of July is full of historic freight and significance. In 1776 the American Colonies declared their independence from England and King George III. In 1826 Thomas Jefferson and John Adams had duelling deaths. In 1827 slavery was abolished in New York state.
And today people have picnics, barbeques, and various celebrations, mostly involving food. However proud you may be of our nation, you are not obliged to wallow in potatoes--not in chips, not in potato salad, not in French fries, not in any way. If you must, consider a baked potato or roasted potatoes.
The Founding Fathers did not have a mandate to eat burgers and hot dogs in the Federalist Papers!
The Bill of Rights did not include the pursuit of junk food or overly caloric dishes when they mentioned the "pursuit of happiness" and if food is happiness for you (as it so often is for me) it's wise to find a substitute.
I plan to spend the fourth of July attuned to the dangers of overeating--maybe I will try to eat food that was only available in 1776. A day without brand names on my food is quite likely to be a healthy day! A very healthy day!