Tuesday, July 02, 2013
Busy at work, was hoping a lot of people would be taking this week off. Came home last night, John made trellis's for the butternut squash (they are taking over the garden). We worked in the garden, planted lemongrass, more tomato's, pulled off suckers on the tomato's, tied them, cut lettuce, basil and parsley. At least the rain held off and we got some stuff done, but calling for more rain, t-storms again today.
Hope everyone is having a good week!!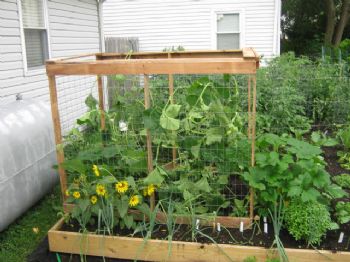 new trellis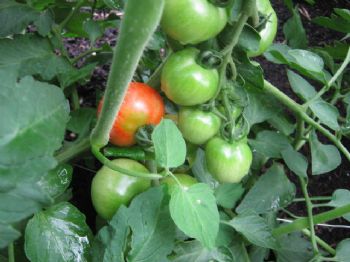 our first red tomato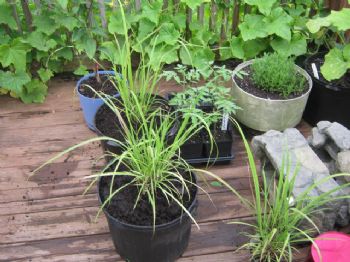 lemongrass