So happy July guys! Can you believe it's already July?? I'm still scratching my head at that one.
So an update for ya. Last week was kind of a bust. It was supposed to be an easier week, and I took that a little too far. I was scheduled to workout 6 days. I worked out 3. Oops.

Here's what the schedule that was supposed to happen.
Sunday: Yoga X
Monday: Core Synergistics
Tuesday: Kenpo X
Wednesday: Stretch X
Thursday: Cardio X
Friday: Yoga X
Saturday: Rest or Stretch X
This is what actually happened.

Sunday: No workout. Was being straight up lazy. No excuses here!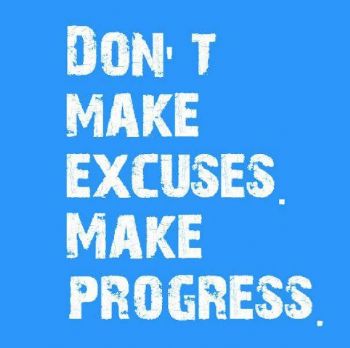 (image from pinterest)
Monday: Decided to do Kenpo X instead of Core Syn. Not sure why. *shrugs shoulders* I think I was a bit confused. lol At least, I did something!
Tuesday: Did Core Syn this time. I guess I just switched those two days up. Not a big deal, I don't think. They both got done. *pats self on the back for those two days*
Wednesday: Did not workout again and ate really crappy. Recipe for disaster right there! My daughter was gone to her dad's, and I was feeling a little lonely and out of it. I did move some things in from our storage though including my treadmill!

I've been putting that off forever so that was good that I actually did do that. And I cleaned so i wasn't totally inactive. But still . .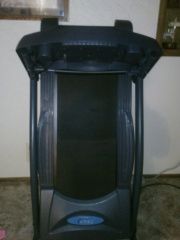 Thursday: Did Cardio X Yay, for working out again!
Friday: On Friday, I got badly sunburned. I used a friend's sunblock but did not reapply enough or something or that sunblock was just crap. TX sun is no joke friends! I could not move, I was in so much pain. My face, my back, everything. Aloe Vera gel to the rescue! And note to self to always pack your own sunblock and reapply constantly! And make sure it's waterproof! This girl sweats A LOT! Yeah TMI, I know.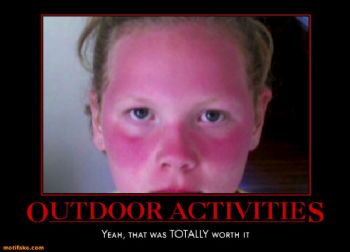 (image from
www.demotivationalposter
s.net/outdoor-activities-p
zy-outdoor-activities-sunb
urn-sarcasm-demotivational
-posters-161147.html
)
Saturday: Still no workout. Still in a lot of sunburn pain.
So only 3 workouts. It felt sooo great to get back in there and workout again Sunday though. I started my 5th P90X week off well! I did the Core Synergistics that I was supposed to do and even upped my weights a little for some of the lunges and squats. Dreya Rolls kind of hurt when you're sunburned though. Just so you know. . .
I ate pretty well yesterday too with the exception of one meal. I guess I didn't eat enough during the day so I got really hungry last night and ended up eating two of these small frozen pizzas at my parents' house. Not a good choice. A lot of calories and sodium. My swollen fingers are letting me know that was not a good idea today.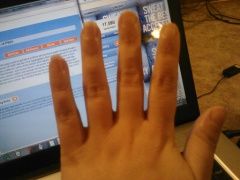 Ok, they don't look that swollen but my fingers are usually skinny. They aren't incredibly swollen but I can see a difference.
So onto this week!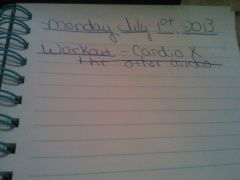 Here's a pic of the notebook, I keep track of my workouts in. I use a big spiral to write down each workout and the reps and what not but this small one is just for writing down what workout I'm doing and how I ate and felt, etc. I bought it at walmart, and it works well for me. And its' cute.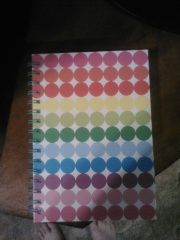 This week, I feel motivated and ready to go!! I am committing to really working hard this week and sticking to my meal plans and my workout schedule. I think last week of slacking off was actually good for my motivation because this week, I am ready to go!
Here's what my schedule looks like:
Sunday: Core Syn. (Did it! Rocked it)
Monday: Cardio X (about to do it right now)
Tuesday: Chest, Shoulders, and Tri's (a new workout I haven't done before. Looking forward to it!) and the Ab Ripper X will make a comeback. *Groan*
Wednesday: Yoga X
Thursday: Legs and Back and Ab Ripper X
Friday: Kenpo X
Saturday: Rest or Stretch X
Wish me luck!
A little dislaimer: Sorry for the sucky photos. I took them with my phone really fast because I can't find the USB cord to my camera. I guess I'll have to buy a new one.