Monday, July 01, 2013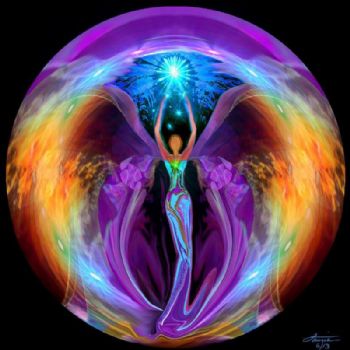 I am open to the most splendid experiences. I deserve the best in life.
I know that I can create miracles in my life.
I am always in touch with my creative source.
All of my creative projects being me great satisfaction.
My job allows me to express my talents and abilities, and I rejoice in this employment.
I am learning to be more creative every day.
Ideas come to me easily and effortlessly.
~*~*~
~ Affirmations from "I Can Do It Cards - Affirmations for Creativity" and the "Louise L. Hay You Can Heal Your Life 2013 Wall Calendar" by Louise L. Hay ~
Photo Credit: Primalpainter: Abstract Energy Art & Wall Sculpture
www.facebook.com/
primalpainter