Not Moving!
Sunday, June 30, 2013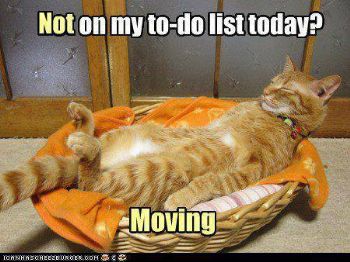 Day 7 of The Spark Solution
Made the Protein Pancakes with blueberries in them for breakfast. Not too bad. Iíd eat them again. Very filling. Tried the Greek Meatball Pita with Greek Salad for lunch. Liked it, but there was no way it would even come close to fitting in the pita. Ended up just eating it with a fork. Pulled weeds for 2 hours for my exercise today. Had left-over Baked Macaroni & Cheese for dinner, which is even worse warmed up than the 1st time around.
My complaint for the day is the time that it takes for me to make all this stuff. I do not have the experience in the kitchen the book seems to assume. If the book says 10 minutes prep time, it takes me about an hour. Then it takes me at least 45 minutes to clean up afterwards. I have gone from doing dishes once a day to 3-4 times per day. I can get by with this in the summer when Iím off work, but once school starts up, there is no way IĎll have that kind of time unless I never sleep. It is also making it difficult for me to get other things done that need to be, when I make exercise a priority. If I didnít have to work, and had no kids or husband to take care of, it would be much easier. I keep hoping Iíll get faster at this, but no such luck yet. I'm sure people who know their way around the kitchen don't have this problem.