Sunday, June 30, 2013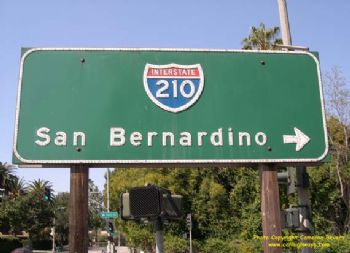 I'm doing a challenge on the Leslie Sansone Walking DVDs Team: I've decided to virtually walk from my home in Los Angeles to my friend's home in Youngstown, Ohio. It's a walk of over 2400 miles. I started June 9, and have walked 40 miles so far. This month's walk took me out of the Los Angeles area and part way to Barstow, California, along interstate 210. Here are some pictures of the mountains that border the freeway. I'm actually quite familiar with this area, as I drive it monthly.
Looking forward to virtually visiting some new territory in July. Though it occurs to me I'll be walking through the desert in the Summer! Good thing I'm drinking my water.