Sunday, June 30, 2013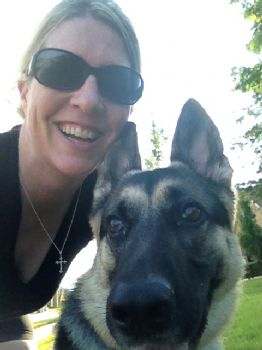 One of my most faithful workout buddies over the last year.
Race for July - Splash Dash - this was the first race where both of my daughter's did the race with me. My oldest daughter doesn't usually like these things but I think she enjoyed it enough to want to do another race with us.
We're working out more - we're going to Destin, FL in August and we're all working to get in better beach shape. I say this is a good thing but then I did whine slightly when my youngest daughter drug me out of bed this morning to go running!
I did enjoy the run this morning and was totally happy that we got a workout in.
I feel like I'm doing better right now on eating and working out that I did in May. I'm coming up on Four Years! on sparkpeople so just know through experience that there are ups and downs and you just have to keep going no matter what happens in life.