Sunday, June 30, 2013
Just had to share...I went to a special gathering at a very special place (campground+permaculture institute/paradigm model), owned by a very special friend. She sent me home with nasturtium flowers. Not just edible but super yummy in salads and such. I also learned how prolific they are in this region. I must find a place to plant these in our yard.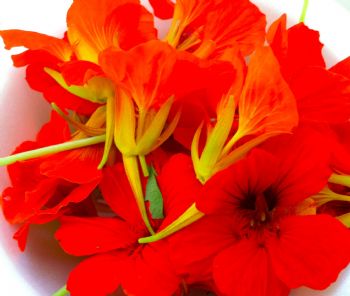 While we were visiting, the kids had a blast with crafts, food, and scavenger hunts. Much fun was had by all.