Sunday, June 30, 2013
I am so excited my sister Sue is here from NV. She came at a great time they are having a huge heat wave there.
So we have been on the go since she has been here, she will be here for a week. I have not seen her in 3 yrs. We talk all the time on our I pads but now she is here in person,. She is going to cook me some quiche cant wait.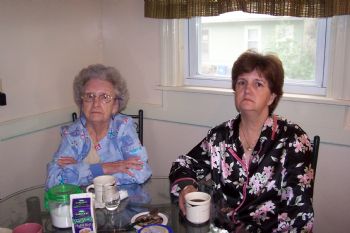 Sue with Mom