Hi dear SP friends,
Had a fantastic time away in Cape Town. Spent the first 10 days strength training, counting calories, walking every morning...(yes, the weather was kind to us)....and I LOST 1.5 kg!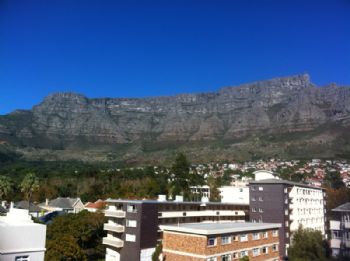 Then we went off to visit family up-country, and the eating began. It's just rude to say no to seconds, and it's breakfast, tea & cake, lunch, coffee and rusks, supper & desert....eeeeeekkk! I soon discovered that I was MISSING my workouts since we were in a place too dangerous to walk, and staying in a room too small (and freezing cold, -5 mornings) to exercise! But that was a short time, until we moved on to a guest farm in our beloved Karoo, where we could walk freely again (even in the freezing cold mornings of minus 1!)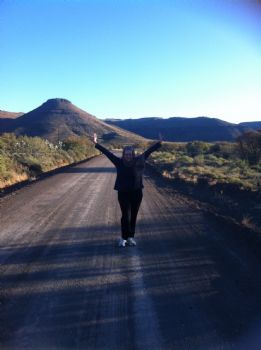 Now for those of you who are used to freezing weather, minus 1 is no big deal, but for us who are acclimatized to 40 plus, it's a HUGE deal! Lol.
We flew back home with the usual mixed feelings....coming to earn our bread and butter, leaving all that is loved behind. SO hard. However, once we landed and saw all things familiar here, we were glad to be 'home'.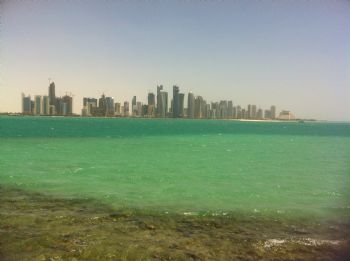 Qatar experienced 3 weeks of constant dust storms while we were gone, so we walked into a home that was covered, and I mean covered, in a fine layer of sand. Jet lagged bodies are not the best to drag around at 9 am in the mornings after flying all night, to spring clean, but we got stuck in - we had no choice. We could hardly breathe for the dust we were kicking up.
EVERYTHING had to be either washed, brushed off or vacuumed.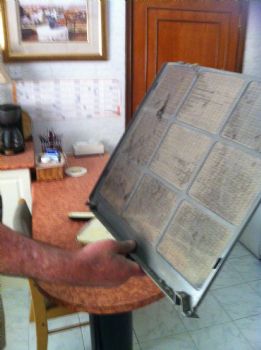 Clouds of dust everywhere, and 5 hrs later, we were able to bath and sleep for a bit.
I was totally staggered to find that the scale said I was 3 kgs heavier. Then I realized that I was retaining water from the flight and two days of travelling before that.
The next day my flu started...caught it in South Africa. So...for a week I had to lay low. Ugh! Coughing, spluttering, etc etc...NO exercise, but also no appetite. I tried to eat healthily though.
Why all this info re our trip? In the end I really only picked up 1 kg! How good is that? Some would feel that it's bad, but hey....I usually pick up 3 to 4 on a trip like we had. So, although its blue emotion for weight gain, it's also 'yippeee' emotion for small victories.
This morning I was able to begin walking again...did 20 mins, and also Coach Nicole's office workout. Whew...gotta get back into it again. Exhausted!
Today I also start my studies again...still waiting for one result, but so far I did ok last semester. Forward planning says 18 months to the finishing line....oh boy, that will be a day! (Studying keeps me going in this part of the world...gives me something to focus on. For so many months of the year we just cannot put our noses out the door between 9am and 7pm. Have to keep busy indoors. SAD can take over so easily.)
And just to give you some background to the other stressors hubby and I are facing, ....last year this time our talented 28 yr old son was diagnosed with Asperger's Syndrome.
www.autism.org.uk/About-
autism/Autism-and-Asperger
-syndrome-an-introduction/
What-is-Asperger-syndrome.aspx
Finally, someone could tell us why he was so different! It was all new to us...the more we learned the more shocked we were. The more we thought back, the more guilty we felt. But we soon used our awareness to become 'activists' for autism, and to understand why we never knew.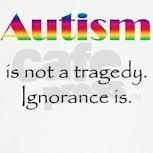 Our son had to move back in with us, since he was not coping in looking after himself. He was given a six month family visit visa to stay with us. When that expired, he had to return to South Africa, that is why we did the trip. While we were away, our application was approved to have him stay with us permanently. It may sound like a cliché, but it's not...the fact that we got this approval is nothing short of a miracle. God was on our side.

For the last 7 months our son has been with us. When you've been living alone as empty-nesters for 6 years, and suddenly find yourself caring for an 'adult' child again, it is a huge adjustment. He is high-functioning, but needs constant guidance and reminders, and is understandably also confused and frustrated at the change in his life. This is probably all for another blog entry, but I can say one thing...without the relationship we have with Jesus, we would have gone mad. We would not have survived the pain or the stress. He has facilitated, sustained, provided and protected us through amazing developments and moments of extreme heartache and stress over the last few months.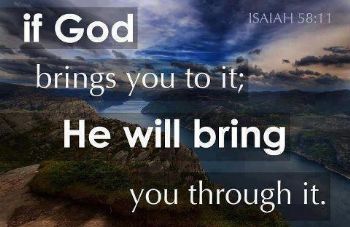 That said, I end off another 'rare' blog entry (just don't get the time, really), as my hubby and I endeavor to START AGAIN to get fit (well, sort of...lol) and healthy, and into a good weight range, so that we can continue walking the path that our Father has placed before us, in earning our bread and butter, and helping our son build his photography (freelancing) business.
One of his pics from our trip:
Be blessed friends, until later.