From 300 Pounds to Goal ... Pictures ARE Proof!

Saturday, June 29, 2013
Yesterday, I was moving furniture and ran across some old pictures of my original weight loss journey. I thought you might like to see what success looks like! And why you should track your own journey in pictures!
This is the piece of paper that I kept hanging in my exercise room. I'd reprint a copy every couple of weeks with a new picture added. The first picture is taken the first day I was small enough to actually get into workout clothes that I could buy in a regular store. I'd come from 300 pounds down to 216 pounds! What an accomplishment!! Even if I wasn't very attractive! The last picture, I was down to 181 pounds. I don't recall why I stopped taking my exercise photos.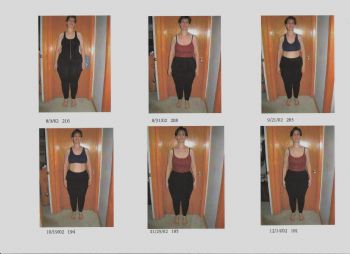 These are pictures starting from 300 pounds to 170 pounds. What a difference diligence makes!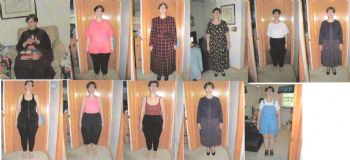 These are actually two pictures merged into one. My daughter and I climbed to the top of Humpback Rock each Spring as our first Spring trip. The first year, it was simply to see if I could ... and I did ... even if my footwear was bad for hiking! The next year, it was to celebrate my reaching my goal weight! What a victory!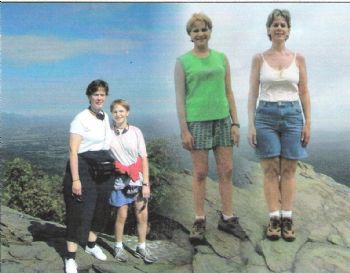 I started my journey in January of 2001. It's been 12 1/2 years of learning to know myself, learning to know my body ... and it's been worth every moment of every experience! Here I am now ... I'm so happy to post a picture at a normal weight!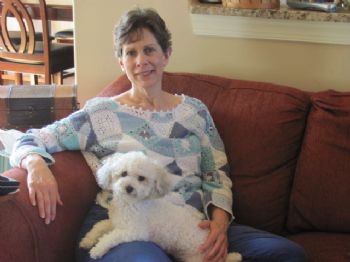 If I can do this, and I have, you can do this too!