How do you see yourself?
Friday, June 28, 2013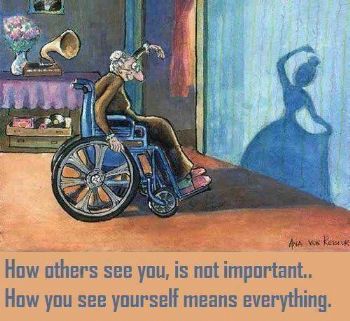 What is your self image? I didn't see myself as having a problem until one photo op for a family wedding. Then I was appalled at what I looked like in the pictures. That seemed to be my "ah ha" moment. Now, I realize I didn't see the inner me in the picture that I know is there. I have since begun to look at life in a different fashion and what I see is really the inner me!!! And I kind of like the new me!! This picture really brought it home to land.
Thank you all for the comments and taking time to read the blog. I am sure we are all looking at something different.