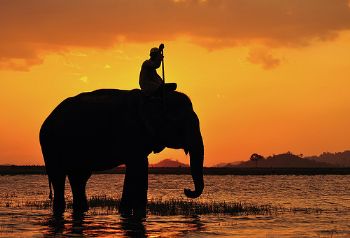 So here we are, six months out from my last post on SparkPeople. Surprise, surprise.
Well folks, guess what? I've gained about 30 pounds over the past 6 months, putting me up to a total weight-gain of +/- 50 pounds from where I started three years ago. I have never felt like my goal weight/body has been further from my grasp, but now is the time to do something about it, before I spin myself into an eternal loop of short-term dieting, carb binging, and obesity. You heard correct my friends, I'm now technically "obese" for the first time in my adult life, by clinical standards.
I believe the core of my uncontrolled weight gain has been my emotional deficits, which I have consistently been filling with food that tastes good, or food that satisfies an internal craving unrelated to actual hunger. I have recently discovered that I love chips, though I had gone years without eating them. However, I know that I actually hate the taste of chips- the taste of over-processed starch and carbs. But I love the crunch, the snap, and the pleasure I get from chomping into a chip. That's why I eat them.
That needs to stop.
Today, I sat before my computer and absent-mindedly ate an entire 6-oz tube of pringles. That amounts to about 900 calories folks. And in reality, I knew what I was doing. With each chip my mind was torn to two places- the logical side that was screaming, "Please GOD not another one!" each time, and then the gluttonous emotional elephant inside me that was simultaneously trying to fill a void in my heart with delicious crunchy snacks... that actually taste like piss.
That's right folks, piss. The elephant inside me loves eating pissy, overprocessed starch.
So here I am, contemplating going home from the office in about 2 minutes and indulging in the half-gallon of Coffee Almond Fudge icecream waiting for me in my freezer. I bought it at the same time as I bought these two tubes of Pringles, with the sole driving purpose of getting cash back so I could vacuum my car yesterday. Of course, buying a pack of gum or something non-consumable was beyond my comprehension at the time.
I'll leave with this, since I'm almost off work and don't feel like staying late to finish a blog post.
I am on a mission,
To end emotional urges,
To evacuate the void in my heart,
To stop filling myself with meaningless carbs,
To stop trying to fill the emptiness in my life with food.
Food should make me feel good.
Food should make me thrive.
Food should not take the place of my love for other people.
For anybody reading this, I'm carrying a lot of emotional baggage these days, but that's a story for another day. Until then, wish me luck with my choice-making when I get home from work today.
♫ ~ The Elephant