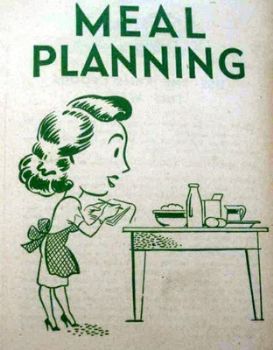 In short ... I hate it!

Well, not really. But when done the traditional way ... with every meal, every snack, every morsel planned a week in advance? Put on a calendar with every day's menu predetermined? Yes. I hate that. It triggers my Inner Rebel. I end up wasting food, which in turn alarms my Inner Pennypincher.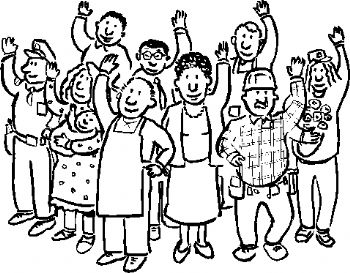 I have quite a committee in my head. (There's even an Inner Police Officer and Construction Worker, apparently.)

But I have found that planning in advance has been an important key to success. The weeks I make the effort, it usually pays off on the scale.
My meal planning is more general than the traditional method. Usually on Friday, I'll start thinking about the upcoming week. I'll look at my calendar to see if there is anything out-of-the-ordinary on my schedule (I've got an all-day workshop to attend on Tuesday and I'll be at home all day on the Fourth of July). I'll start thinking about what types of cuisine I have been craving (I've been wanting Asian food of all sorts recently). I'll start thinking about what "old favorite" dishes I haven't had a in a while (I haven't made my favorite vegetarian Pad Thai recipe in forever). And I'll start making a grocery list for Saturday's trip to the store.
I cook for one, so I only have ME to please! That makes planning a lot easier.
I like to do all of my major cooking on the weekend so that I don't have to think about it during the work week. I might roast a chicken, or cook a couple of entrees that serve four, prepare a couple of vegetable side dishes that can be reheated (cauliflower "fauxtatoes"+roasted green beans=YUM!). I might prepare a batch of chicken salad or egg salad for lunches. I might make a pot of soup or stew and freeze half of it for next week or next month.
Basically, what I try to do is make sure that each week I have a variety of options to select from each day. First thing each morning, I make my plan for the day - breakfast, lunch, dinner - and enter it into MyFitnessPal. But if I come home from a long day at work and the dinner I had planned just doesn't sound appetizing to me, I have other options available stashed in my fridge or freezer. It's a simple matter to change the entry in my tracker to see how it affects the overall totals for the day.
I've always got food on hand that is ready to eat that I know fits into my eating plan.
That's how I plan.
How about you? What works for you?