Hot and Muggy...and it's only the beginning
Thursday, June 27, 2013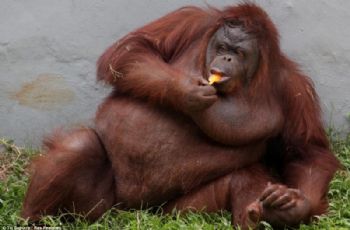 I AM FEELING A LITTLE BLOATED TODAY
We are having hot humid weather in my area today and I am feeling it.
Even when I watch my salt, this weather makes me retain water.
I am on my 3rd liter of diluted ice tea and it's only 3:30PM.
I went for a quick trip to the food market and didn't even bother putting on makeup. I did not get arrested for public disturbance so I guess I'm okay. I just could not stand the thought of adding another layer of anything to my skin.
I will never understand people who like hot weather.
I love that the Department of Agriculture is finally going to enforce New rules make school a junk food-free zone as soon as next year. I guess they have to use up their stockpiles of the junk in storage.
Thank you Jamie Oliver and your Food Revolution.
www.nbcnews.com/health/n
ew-rules-make-school-junk-
food-free-zone-6C10467557
Stay Cool