Wednesday, June 26, 2013
As you know I am very very super duper proud of my niece Brianna. I found out yesterday that she graduated in the top ten of her class. I was unable to go to her graduation as I was in the ER. They called the top 10 in the class to get their diplomas first. Brianna was number 10--high honors.-all A's and 1 B in 4 years of high school.






What a brilliant girl, what can I say. She takes after our side of the family.

I graduated college Summa Cum Laude, my brother Mike graduated Magna Cum Laude and her father graduated a computer technical school.
She has been working with a trainer and the Union college has sent her exercises to do to get in shape for soccer. She hopes to make the college team. I guess that will increase her scholarship, I don't understand it. She leaves for Union on August 11. I asked her if she will be home for her birthday on September 4th since classes don't start until the middle of September. She replied that she hoped not because that would mean she didn't make the team.
I really can't express how proud and my feeling for this woman, she isn't a girl anymore. I told my Mom we have no more babies and she said we haven't for a long time. Brianna Tyler and even my son, who is 37 will always be my babies. They have one heck of a nerve growing up don't you think so? Here are the pictures. Be ready to be blown away by her beauty.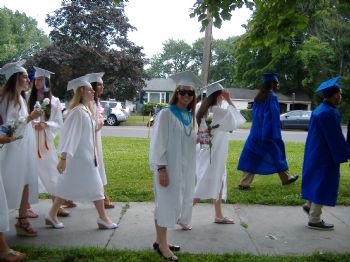 Brianna is Ms. Hollywood with her sunglasses.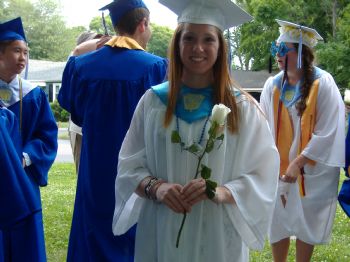 This is my favorite picture. All pictures were taken by her father.
On her way to get her diploma.
12 years down and 12 years to go.







Brianna!!!!!!