Tuesday, June 25, 2013
The task master, my husband had to go get more paint. He only bought one can and he insists that we finish this tonight. So while he is gone I am on my computer. We haven't eaten dinner yet and I told him that I was going to eat while he was gone. I was just messing with him but I would like to finish this paint job tomorrow. Oh well, I guess it's going to be a late night.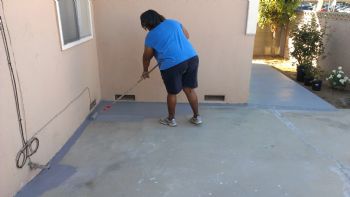 We could have had help. My mom asked me how could she help. Three painters is better than two. But the task master wanted it to be just me and him. How nice!