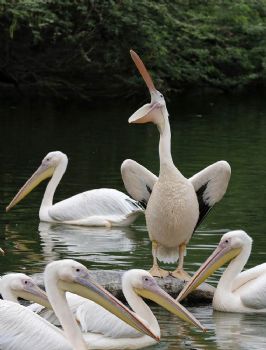 GUESS WHICH ONE IS HIGH MAINTENANCE.
I have a high maintenance back.
Sorry to whine but my back has been giving me complaints for over a week.
That's a scary issue for me.
I was having trouble getting up from the sofa...
yeah yeah...couch potato...I know...but it could not be helped.
On the positive side...I made sure I've been eating lots and lots of veggies.
Hot weather makes crave salads with lots of cucumbers, and I've discovered that tossing a salad in a big bowl with a little dressing, uses a lot less than drizzling it over my greens.
I can't tell you how many times I have ordered dressing on the side only to end up using the whole amount...and it's scary to think that I was probably adding 300 calories in dressing alone. No more.
I'm learning a 1/4 tsp of spicy brown mustard gives me just the right saltiness so that I don't crave salt. And drinking unsweetened limeade/ice tea keeps me hydrated and satisfied all day.
I remember complaining about the cold last winter....
so I'm not going to say anything about global warming...but...
baby it's hot outside.
enjoy your week...thanks for stopping by