Tuesday, June 25, 2013
Well, I've always thought that friends like to see success in their friends. I feel like I'm having some s...l...o...w.... success. It's a long process losing those last few pounds. My 'love handles' are slowly shrinking.
I've been concentrating on diet, but admittedly, I am not perfectly monitoring and recording every morsel which passes my lips. But, I do okay.
I'm striving for a lifestyle change. And I don't intend to measure every bit of food in which I partake for the rest of my life. I do intend to pay attention, though.
So, here's my picture as of a few days ago. I'm 66 years old and yes, I am probably guilty of vanity here. But, then again, I sincerely feel many of my spark friends would like to share my progress, so here I am at age 66.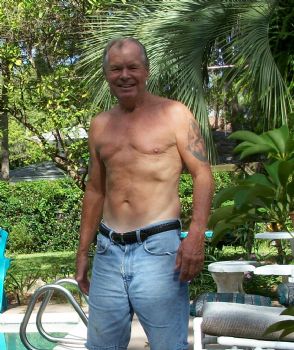 Thanks for reading and have a great day.