Tuesday, June 25, 2013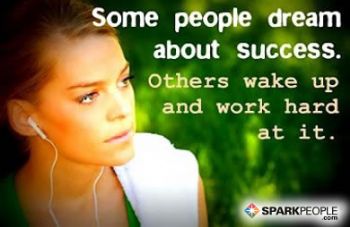 Just yesterday I read somewhere that a woman's husband said to her: "If you want to lose weight, stop complaining and do something about it." That certainly hit a nerve...because that's what I do best - complain about it rather than actually do something about it. Oh I'll make a good attempt for a short time but when life gets in the way or I want to have it both ways - (lose weight and be able to eat whatever I want) - I turn into "Negative Nellie" and complain, whine, moan, and carry on. Then I get upset with myself and start to eat...or I get bored with tracking and start to cheat...and then, when I realize how poor my behavior has become, I get disgusted with myself and do it again! Eat, cheat, repeat...eat, cheat, repeat....



I have to stop this roller coaster of eating and complaining, and simply do what I have to do, whether I want to or not, if I want to see results. I need to figure out how to keep it exciting and fun, if possible, or at least become so driven by my motivation that I stick to it even when it's not exciting and fun. I need to stop dreaming about being thin again and actually work toward making that dream a reality.