VERY quick note...
Tuesday, June 25, 2013
I have an early appointment, and someone is coming to pick me up in the morning (My van is pretty much empty...) so I have to stay on track and SLEEP! LOL
I just did my bedtime checklist:
I have to eat something, because my blood glucose level is only 71... I'll bottom out in about an hour if I don't eat...
I have to drink some more, because my BP is 109/60 ... I'll bottom out if I don't raise that a little... funny, I drank more than 10 glasses of water today and went over my sodium intake by about 700 mg... I should be bloated like crazy but my ankles aren't even swollen! ...
Very strange.
I'll see what happens in the morning! LOL
Be Well!...
Kathy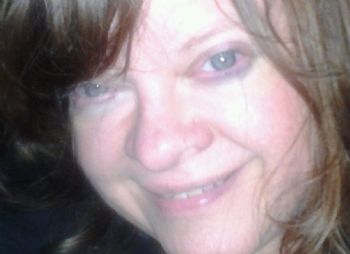 Another Sel-cam... kind of getting the hang of it! LOL The original doesn't look this blurry though... not sure why.