Monday, June 24, 2013
Thanks SECRETNINJA for leaving me a comment the other day, asking about me.. made me realize just how long it has been since I've updated!!!!
I am bouncing at between 85 lbs lost and almost 90. I cannot wait to say "yeah, I lost a hundred pounds now" lol but I really got to get my butt in gear. My one on one student that I have worked with for four years just graduated, and I was devastated... I loved him so so much, I felt like he was my own, and I lost him. Spending 6 hours a day, for four years with one person- you can't help but become attached if you really care!!! He suffered from Shaken Baby Syndrome, and now that he's 21 he can no longer come to school. He has come a very long way in 4 years.. and let me just say, I was a non stop faucet on the last day of school. I had everyone choked up. They knew how much he meant to me. Everyone told me what a good job I did with him, and how far he'd come.. but for weeks I couldn't focus on my diet/exercise plan.. I was distraught over the anticipation of all this coming to an end. He had come from an abusive past, multiple times. His Mama now, was an aide that came before me that fell in love with him and adopted him when she realized they shared the same birthday and felt it was meant to be. She and her husband and family are very very good to him and I am thankful for that. He's had enough bad things in his life. She wants me to continue to be in his life, and I am grateful for that! She practically insists on it. Today he is starting at a new facility for adults, instead of school... im happy for him.. and I hope its a fun and positive new chapter in his life

The boyfriend and I went to some estate sales and yard sales the other day and got some cool things!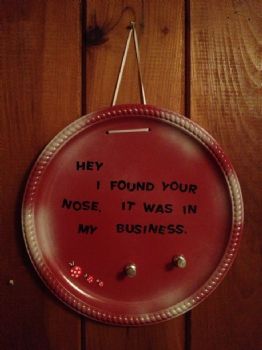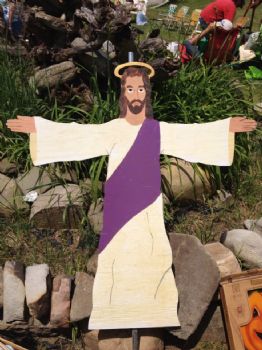 Dude! Someone made a lawn ornament of my boyfriend and they're selling it at their yard sale!!!!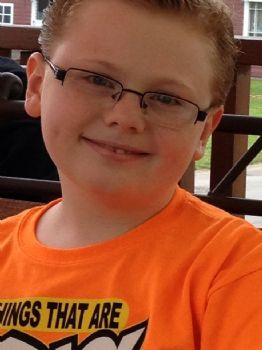 my younger son at a party we had for my boys for finally being out of school!!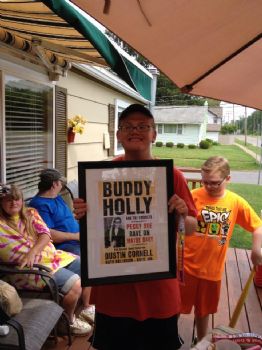 My older son, and the framed Buddy Holly picture I had made for him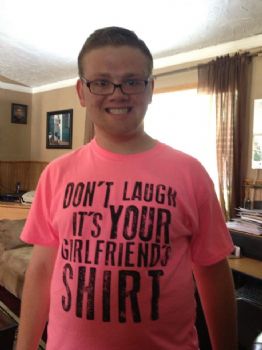 My older son, and a silly shirt I got him the other day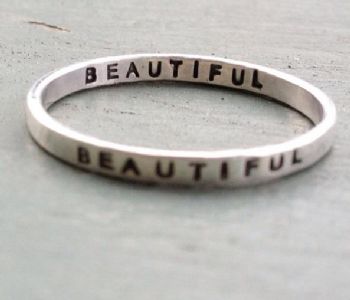 Ring my boyfriend had made for me.. he said I was beautiful inside and out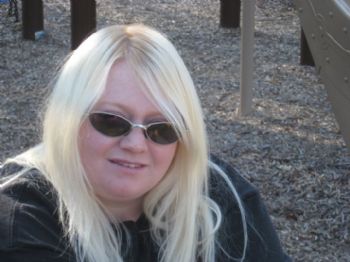 Me in 2009.. my BEFORE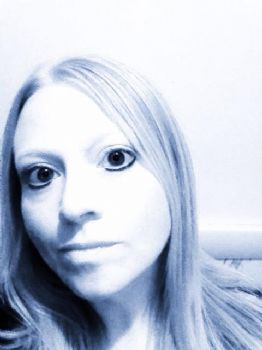 Me, now 85 pounds gone