Sunday, June 23, 2013
I have used my kayaks more this year than in the entire time we have owned them. I'm getting a great upper body workout. This weekend DH's sister & hubby came for a visit. We had a great visit which included kayaking, DH took our dog Max in the canoe. Kept fairly well on the eating, as they are pretty healthy eaters by nature.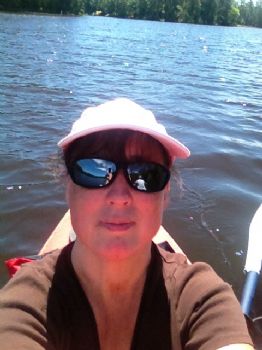 On Friday I went to a nutrition class, one thing I really liked was the idea of mixing salsa with an equal amount of hummus, this allows you to eat more without eating more calories than hummus alone. Then I used the Joseph's pitas to make my own chips, yummy!