Sunday, June 23, 2013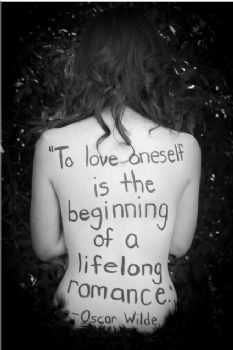 I keep thinking that my initial reaction to this quote was to reject it as trite and irrelevant to my journey. But the longer I sit with it, it points me to all the many ways I have sought value outside myself. Grasping at relationships with others is one form of this. As is losing weight for the "wrong" reasons -- to assuage a damaged ego, to get compliments from others.
What does it mean to really love oneself? Beyond giving oneself approval, I think it's about listening deeply to what is true for oneself, following the guidance of that inner voice. The more I listen to my inner voice, the more I create partnership with myself. And that is beautiful.