Saturday, June 22, 2013
So, I finally took a photo of myself in bike shorts and a tank top in order to create a croquis of myself so I could test pattern designs on it before buying them. A croquis is a line drawing of one's figure.
Mine is here - This is the closest I'm going to get to posting a "before photo."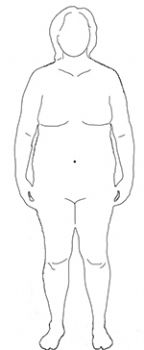 Yikes! Scarey. In fact, I got to thinking that if I put this image on my credit card, I'd never buy another bottle of wine or container of chocolate chip cookies again. So, that got me thinking, there must be an image suitable for a personalized credit card for people who want to stop drinking so much.
So, here is my suggestion -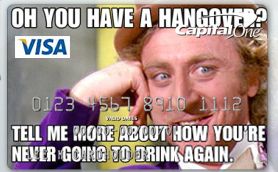 Probably only works at stores. I'll have to think of something else for restaurants because by the time you pay there, it's already too late.