Saturday, June 22, 2013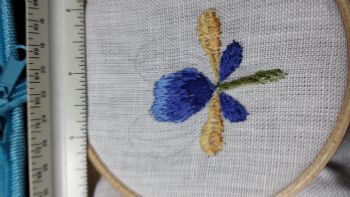 OK. Here is Flower Two from the same book as Flower One. I do NOT like the yellow leaves. If I had the patience, I would take those yellow threads out and replace them with single thread work. Perhaps. I think not. But maybe.
Anyway, I expect that I will finish Flower Two on Monday.
ONWARD!!