Friday, June 21, 2013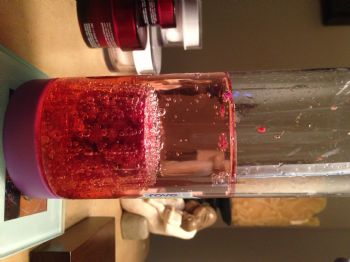 I got this cool new water bottle that has a little area at the bottom that screws off to put fresh or frozen fruit, herbs, or whatever in to infuse your water with flavor. I have seltzer with frozen raspberries in it now! It's so good! Raspberry soda with no sugar, sodium, or calories.
Anyone else have any really cool gadgets or gizmos related to healthy living they can share?!?!
~Christy
*** I tried to post this pic right side up a million times and my iPhone doesn't let me for some reason with this site... If anyone has any helpful hints let me know! ***