Friday, June 21, 2013
I haven't been using Spark much lately, in fact, I rarely log on, I do like to see how a lot of my peeps are doing though....you can feel free to find me on FB if you'd like or even instagram "mistyblue716" ..at any rate..here's an update: I've been busy...busy working, with my stepson and little league spring ball (which is finally over...long season), and running challenge groups on FB with small groups of people doing a beachbody program such as turbofire or hip hop abs, p90x..etc etc. (Feel free to msg me if you'd be interested in joining, I have one starting July 1) I've been doing ChaLEAN Extreme for the past month and I LOVE IT. I just love the positive and vibrant energy that radiates from Chalene Johnson, she has quickly become one of major fitness role models. As some of you may know I started Turbofire in Feb and completed it in May....the pics below a from Feb to yesterday. I'm thoroughly impressed. I've been drinking Shakeology (WHICH I LOOOOOVE) and just eating healthier and forming healthier habits.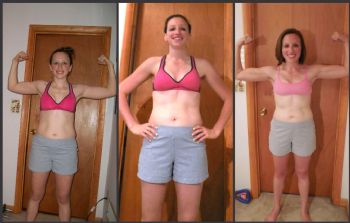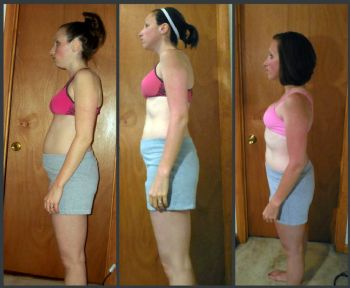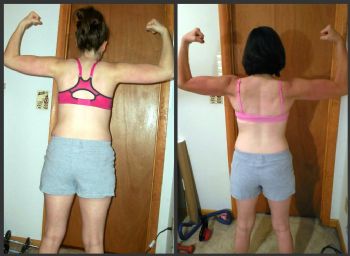 I'm pretty stoked about the results I see so far, I can't wait to see what happens in 60 more days! I tried quinoa pasta for the first time last night...LOVED IT. Even my family loved it. I didn't even notice a taste difference! Anyway...I'm pooped! Hope you're all doing well!