Friday, June 21, 2013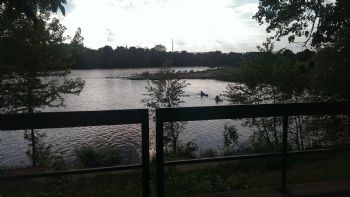 Summer has finally arrived, and brought with it a wave of the old me. Feeling really down today. Nothing specifically wrong, just not feeling like I am getting back the love I am putting out.
- AND THIS IS TOTALLY NOT ON THE SPARKPEOPLE SIDE - YOU GUYS ROCK! -
I used to live in a world that was me and the person I was talking to at the moment, but now I have become more outgoing and extroverted - which means I also get really self-conscious when nobody is paying any attention to me...
Did I do something wrong? Is somebody spreading rumours?
(okay, well - I am gay after all and that means of course somebody is spreading rumours... duh! - There is no gay community, rather a bunch of cliques that are buying you drinks all evening and stabbing you in the back all next day... but that really applies to most self defined "communities". - Don't blame the messenger - just calling it like it is.)
So I resort to my blog - I know people read it - even if they don't comment. What I would like to add is this - just keep it in your mind for the next time you are feeling like nobody is paying attention... Did you reply or acknowledge the messages sent to you? Make the 4-15 seconds of time that it requires to reply if a question was asked.
Edit to add:
I think I figured out the blueness... subconsciously I was still aware of the fact i was supposed to fly out to Ireland tomorrow but had to cancel because while the dream and hopes were there, the funds were not.