It Doesn't Matter How Hard You Work Out ...
Friday, June 21, 2013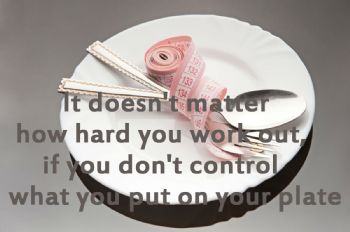 It doesn't matter how hard you work out, if you don't control what you put on your plate.
Think about this for a moment.
It's a rough estimate of the number of calories burned, not an exact amount
Ever time you consume fuel (food), make sure you've portioned out the serving and record it. Even a snack. Even a taste.
Success can be yours if you do what you need to do so you can have it!