Thursday, June 20, 2013
I watch my grandsons during the school year.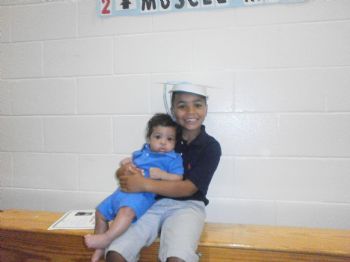 I made all of my doctor's appointments for summer break.
After a week at the beach, I had my first appointment for my cholesterol, blood sugar and blood pressure. Blood pressure 160/62. Doctor took me off diaretics. Blood sugar Alc 5.6, no longer considered pre diabetic. Cholesterol below 200. Another victory.
Next it was the eye doctor. No changes in vision, new glasses optional. Whew.
This Monday it was the dentist. I told of my 2 prior bouts with jaw pain. An x-ray showed that I needed a root canal.
Wednesday, had the root canal. No pain during or after. Whoopee.
Today I had to make up for no exercise yesterday. Swimming, lawn mowing and zumba.
Back to normal (except for the crown I have to get in 2 weeks.
Whew!