Have you ever wondered what happens here on Sparkpeople when the deadline you have personally set for reaching your goals expires? When this date that you anticipate as the glorious day that youíll be exactly where you have dreamed of, comes and passes andÖ youíre not there yet?
I used to change that date every time I saw it approaching and I knew I didnít have enough time to reach my goal. I would push it a few months later and use the opportunity to regroup and rethink about my strategies.
Yesterday was one of these days. Two years after I embarked on this life-altering health journey, I expected to have reached my ultimate weight goal of 65 kilos.
But I havenít.
This time I didnít change the date. And if youíre still wondering, nothing happened. No ďdeadline expiredĒ e-mail came into my inbox, no reminder to change the date for reaching my goals.
So, two years later Iím not at goal yet.
And quite honestly I donít care.
Frankly, my dear Sparkfriends, I donít give a damn.
Now, I would be a liar if I told you that I wouldnít like to see this number on my scale one day. But Iíve reached the point in my journey when Iíve realized what it is: just a number. And I know youíre going to tell me that we all knew that for a very long time but thereís a big difference between knowing something and actually act like you fully realize it. Havenít we all been chasing numbers for quite a while?
But there comes a time when you really donít want to do that any more. When the wish and the need to sustain the wonderful health habits that youíve acquired all this time become much more important than the reading on the scale. Thereís always a line that we donít want to cross. My success was based on making changes in my life that I could keep forever. And thatís what has helped me maintain a healthy BMI for more than a year. I could push more and reach that ultimate goal. I could start exercising like crazy and cut out every bit of fat and sugar from my eating. But for how long would I be able to do that? Whatís the point of reaching a weight that I canít maintain? It sounds like a wild goose chase to me. I may touch the goose but Iíll never actually catch it.
So, Iím officially switching to maintenance. And yes, Iím changing my ticker, too. Sustainability is my new goal. Being a lifetime member of this ďeliteĒ 5% of the people who actually manage to maintain their weight loss for life.
As for the two-year journey, hereís what Iíve accomplished.
BeforeÖ
At my little girlís baptism and at my heaviestÖ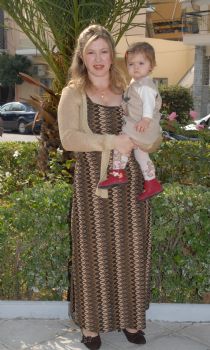 After a 45 poundsí loss.
At a recent wedding and a baptism with my girls.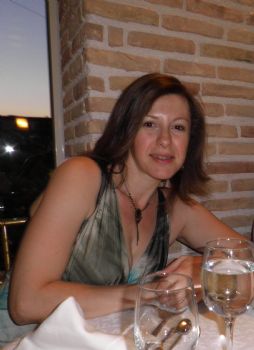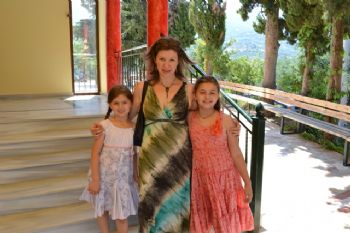 Thank you for everything Sparkfriends!
I couldn't have done it without your support.