Wednesday, June 19, 2013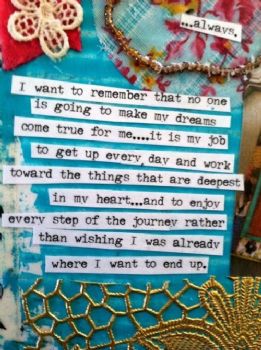 Good, bad, or indifferent, each step taken towards my goal counts. I am mindful of them and remain focused on the present, having learned lessons from the past, leaving the future to unfold itself in due time.
---
I want to remember that no one is going to make my dreams come true for me... it is my job to get up every day and work toward the things that are deepest in my heart... and to enjoy every step of the journey rather than wishing I was already where I want to end up.