Wednesday, June 19, 2013
19 days in, down 5 pounds total! Woo Hoo! I am so excited.

Only 29 pounds to go to final goal.

Got my hair done today, because I needed a pick me up. It turned out great. All over blonde with highlights and lowlights. I was brown with blonde before, so I just went all over this time. What do you guys think?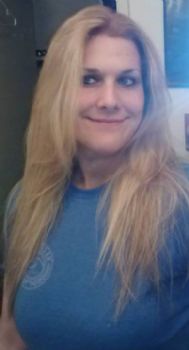 We're going to Las Vegas on vacation July 7th, I'm hoping to be down to 150 by then. Only 4 more pounds in 3 weeks. I think it is doable as long as I don't have any bad eating days and keep working out every day!