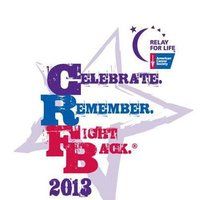 My husband and I lost a very close friend two months ago...just 10 weeks shy of his 50th B-Day. He had had leukemia, but ultimately died from frequent bouts of pneumonia...as a result of a compromised immune system due to the chemotherapy treatments to fight the cancer. My dear friend, Dominique, had suggested that we get a team together and participate in the local Relay For Life event, thinking that it may give closure. What a wonderful idea! So, we got our team together. We registered. We asked family, friends and co-workers to join us and/or to donate. We started going to the regularly scheduled meetings. We were looking forward to sharing in this event.
Last Thursday evening, June 13th, we had a meeting. I tried getting in touch with Dom later that afternoon, but she did not return my calls and/or texts. Dom rarely forgets appointments, but life happens. I went to the meeting alone. I tried contacting Dom again after the meeting to bring her up-to-date, but nothing. An hour later, I received a phone call from Dom's ex-boyfriend (my husband's good friend) that Dom had passed away late that afternoon.
I have been in a world of agony since receiving this dreadful news and have been left totally numb. Last night was Dom's Memorial Service. A friend of ours, who is on our team, asked me this evening if we would still be participating in this Relay For Life event this week-end. "I hadn't even thought about that...totally slipped my mind.". However, I've since been giving it some thought and have decided to follow through with it...in remembrance of Dominique. Dom did not die of cancer, nor did she have cancer, but...this was something that she had suggested and that we began together.
My husband and I have lost others to cancer (besides Mineo). Perhaps you, too, have been affected by cancer in some way...or, will in the future. This RELAY FOR LIFE event gives us the power to make a difference and to fight back. This is our opportunity to honor cancer survivors, to remember those we have lost and to help raise funds for research, information and services for those currently fighting a battle with cancer.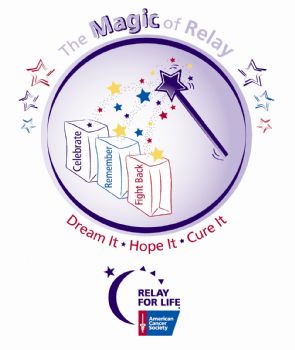 I will be participating on June 22-23, 2013 at Juniper Valley Park in Middle Village, NY and would appreciate your support with an online donation.
If you would like to make a donation or dedicate a luminaria, please do so here:
relay.acsevents.org/goto
/cherylandjohn
Thank you!