Tuesday, June 18, 2013
Like the play on words?! M's rock. And I am more awake this yesterday, thankfully.
Every monday I meet up with my mentee and do things. We decided to head out to a forest/park/area that has a quarry. Last time we failed horribly at finding the quarry, so it would be a challenge this time. Such a beautiful day for a mini hike too. I always push her hard when we go for walks like this. I know her body can handle, it's just her brain doesn't always get along with it.
We started out walking huge a long hill through a cementry. The people buried there were from our old mental hospital in town, creepy right? After that, we just walked around on the trails, going whereever we feel. Luckily, we ran into the quarry in less then ten minutes! We snapped some pictures, and spent the rest of the hour just walking around getting lost.
It felt amazing. I was still eating myself alive about Sunday race and it just felt great to walk around, get lost, and not have to think. I think its the "tree lady" side of me that nature keeps me grounded and refreshes me.
We walked/hiked 2.47 in 65 minutes. Not the best, but we kept it moving!!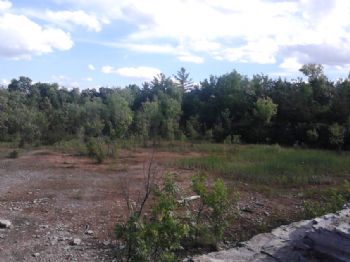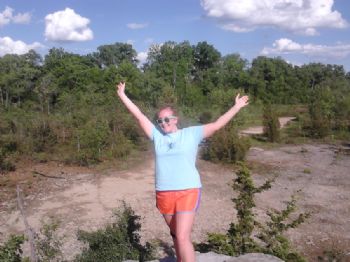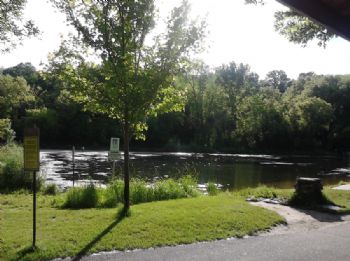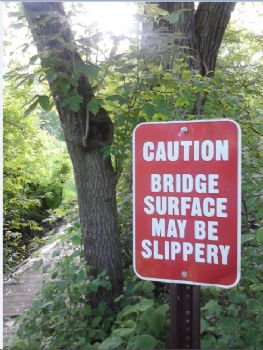 This sign made me giggle.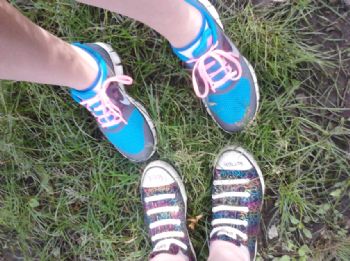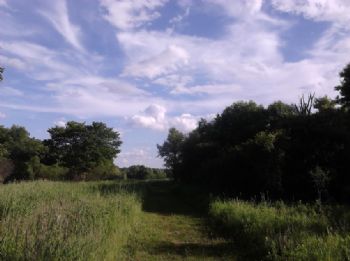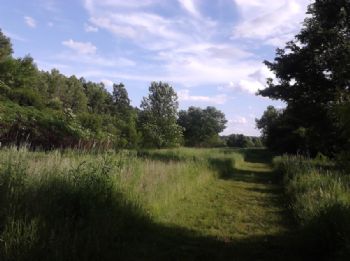 -- Elyse