Monday, June 17, 2013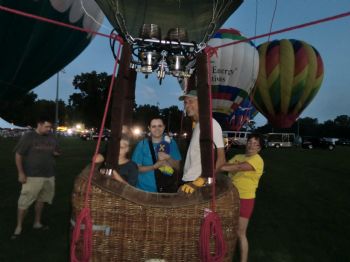 I'm still around... I've just been really slacking on the Spark. This past weekend I went to a hot air balloon festival and got to go up in a balloon :) This photo was taken just before the short tethered ride.
Anyway, at least once a week I've been thinking, "I need to get myself in line and get back to tracking," but I never do. Part of the reason why is I keep thinking, "This will be like every other time, and I won't keep up with it, so why bother?" I don't know if this time will be any different, but tomorrow morning I'm going to weigh and measure, then start tracking again.
I'll post more updates later, but here's one more photo... it's a vintage balloon-print dress I bought on Etsy! I just love it :)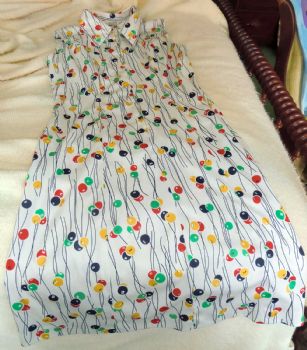 I can wear it now (which surprised me), but it's tight across my stomach. Another incentive to get back to tracking :)