We are heading out to Denver to visit the SIL and do a bunch of outdoor stuff this weekend for my 10th anniversary of my 30th birthday that will be here very very soon. She said to make sure that we bring swimsuits to spend some time down at the pool in her condo….eeeeekkkkkk. I did not have a decent suit. The one I used last year was for the 30+ pounds heavier me, and the one I got for a winter vaca just did not have enough support (my girls are so low they could be from National Geographic….hahaha). So swimsuit shopping I went.
With all of the work that I am trying to do mentally, this was going to be a challenge. I know that I have put on some weight since March. The therapist that I saw said that in order to be free from my extreme food control issues that I have to be ok with gaining weight and that it would be part of my healing from my eating disorder. This was the ultimate test of NOT being judgmental of what my body looks like and to not have the negative thoughts creep into the head. Sure, my thighs look like they were attached by the cottage cheese monster and the hips are so wide that I could probably carry three babies in there and it looks like one.
I detached from all of that negativitiness of not having the "ideal" of "perfect" body and went to find the best suit that I could for my current shape and I did. I found a really cute fuchsia tankini top with an underwire to keep the girls up and a black swim skirt. Would have I liked to have been able to get a real two piece, sure but I am ok with the body that I got, it is what it is. I will no longer "kill" myself to try and achieve something that is unrealistic for me.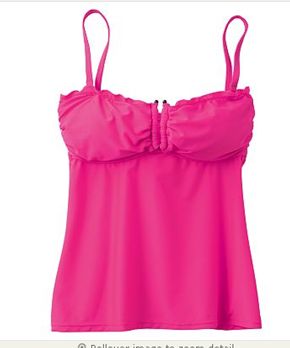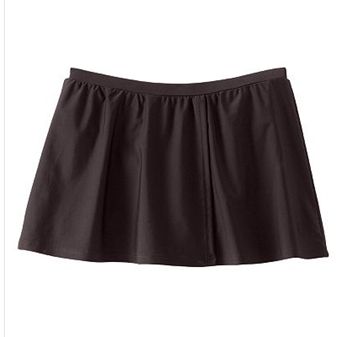 I also found a really cute sundress to wear when we go to the Denver zoo. I just hope that the nude bike shorts that I ordered arrives in time. I HAVE to have shorts on under my skirts/dresses cause the inner thighs rub together and that it just not comfortable and they have since high school. Again nothing that I can really change short of lipo and don't really want to do that but not ruling it out. Also seeing about what undergarment to wear on top, again, the girls need some support there.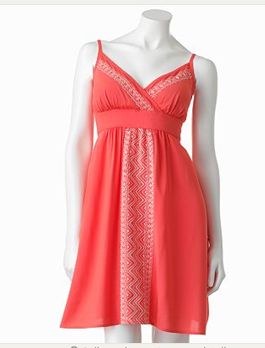 Have a great day everyone.
Oh, I have to share this note that Robin W had posted, for ME, it just fits but I took it to the extreme but no more, I am DONE!!!!!
"You've been brainwashed to think being fat is a sin, food comes from the devil, and you must always be scared. Make sure that exercise as if its prayer, follow diet commandments as if they are sacred and obsess about weight to make sure that you are safe. The outcome – guilt and shame. How's the diet cult working for you?"