What a Blast!!!! ~Color Run 2013 (with pics)
Monday, June 17, 2013
It was an absolutely fantastic day for a race~ beautiful blue skies, the sun shining brightly, my dear hubby by my side giving me his support on his special day! When I realized that my Color Run fell on Father's Day, I was a bit disappointed because I hadn't been able to get him into the race. With the way his work schedule is, we weren't sure if he would be off for the race or not, and by the time that we found out his schedule, the race was already sold out. My dear love, however, was so gracious to come and support me, and I am so thankful for HIM. He is a WONDERFUL father and a truly FABULOUS husband! Thank you honey!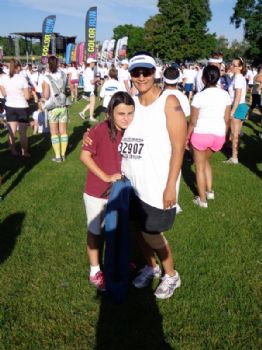 Before the race...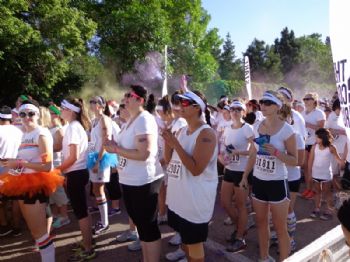 At the starting line...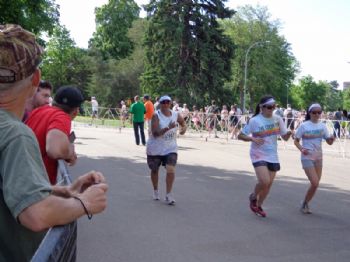 I am so proud of myself, I jogged the whole way! It wasn't fast by any means, but it was a personal best for me!
COLOR party, with my daughter getting into the action!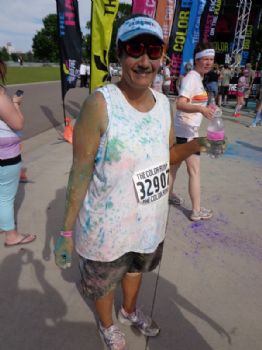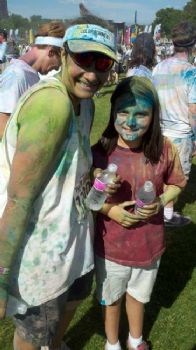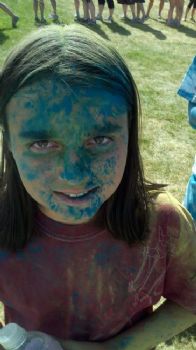 After Pictures.....
I had an absolute BLAST!!! My hubby and I will be doing another one in August, and our kids want to join in the FUN too!!! Can't wait to have an AWESOME time with the whole family.
We even have a TEAM name, BURNZONFIRE!