Not overly in the mood to blog but I realize that I should. The main things on my mind...
Yesterday my man decided against the road trip on the Harley and said he wanted to go to Vegas instead. Sooooo, I booked him a first class ticket using my US Airways miles. He leaves Monday and returns Friday. Sooooo no real me time. No weekend. That's ok. I will figure something out.
I am a bit concerned about leaving Utah in his pen for so long but I will figure something out. Concern is not really the right word either. He will be perfectly fine. I just hate that he has to 'hold it' to go out for however long. The guy I report to will be in town but I have a feeling he may be very understanding. I may try to get out of the office a bit early so I miss traffic coming home. That would help.
Secondly, I took Utah to the vet to get his Phenobarbital level and liver levels checked again.
His ALT was 606 in April, 216 in May and 225 in June.
It should be about 118.
On-line it says 10 to 100.
His ALKP was 224 in April, 164 in May and 176 in June
It should be 131 or so according to the vet.
On-line says 2 to 200.
What is bothering me is that the levels are not decreasing. The vet said she feels they are not bad & I can wait 3 months to check them again. He of course realizes that I will likley chose not to wait that long though.
I am not sure what to do. I need to do some additional research. The last time i looked into this Milk Thistle was what I found that might help.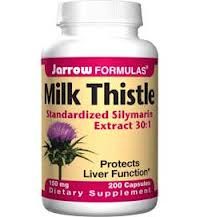 So do I try this? I would just very much like to address this sooner than later. If the levels were real bad again, we would have to change epilepsy meds. I obviously do not even want to think about that. Last Tuesday was 12 weeks seizure free. We do not need to mess with those meds for a while.
His phenobarb levels are good now at 27.
- January it was 19
- March it was 27.5
- April it was 39 (too high)
- May it was 33
- June it was 27.
January into February was when he was having so many seizures. His last one was March 19th. It seems like staying at 27 could be good for a while longer before trying to drop the medication dosage any.
Lastly, I have studies some for my PMP exam but not as much as I should. AND I still have NOT finished the application and therefore NOT registered for the Exam. NOT GOOD.
Well, that's about it. My weight is up and down but not too bad. I think I have figured out ... if I can somehow get in 20,000 steps a day I am go to go. Otherwise, I need to be a bit more careful what I eat. Interesting.
Hugs to you all. Note - ADVISE regarding Utah and the Milk Thistle or anything else is VERY welcome.
Thanks!
Update.... I decided against the milk thistle for now. I am going to change the dog food. It is recommended to have lower protein and fat and grain free. Hugs.