Walking Path Demise
Saturday, June 15, 2013
It's sooooo good to be home! Asher and I went for our walk this morning. But we were stopped short.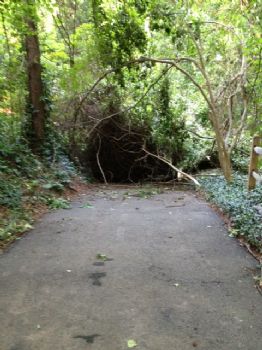 Two EF-1 tornadoes went through just miles from where we live on Thursday night. Lots of the metro area was without power still on Friday evening. We're blessed to only have some trees down. We walked around to the other end of the path and came in to see what the view was from that angle.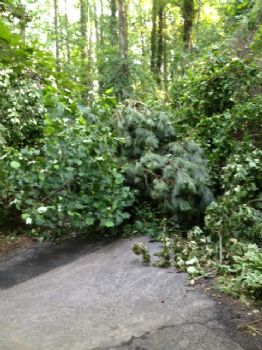 Looks like it will be a little while before we'll be walking the full path end to end!
We ventured over to the marsh lands. Oops! Looks like it took a hit too. There had been some "Do Not Cross" tape up, but it was down, so we walked on.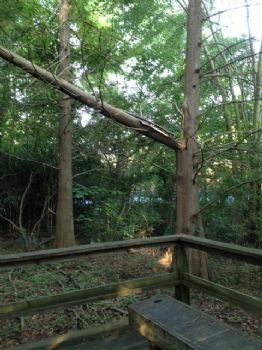 We saw several trees like this ...
Yes, someone will be busy with some cleanup for a little while. And perhaps we'll find a new path to walk until the cleanup is complete. I'm thankful it was simply some trees that were damaged.