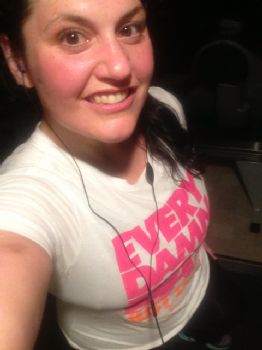 What would you do if...
everyone knows the end of that sentence...if you knew you could not fail.
What if the reason we fail sometimes is because we expect to?
Let me tell you a little story of a conversation I had with a friend a few days ago:
Me: "I need to get started running again or I am not going to be able to race this summer."
Him: "What are you training for, 10K or a half?"
Me: "No just a 5K, then a sprint tri."
Him: "Why are you training for a 5k?"
Me: "I haven't run in over a year, since I had PF- I couldn't run a mile right now."
Him: "What is PF? Wait a minute...you actually believe that don't you?"
Me: "I know it. I can run for about 5 minutes before I feel like my lungs are on fire and I have to walk."
Him: "That's bull_____(insert spark unfriendly term here) Hollynn. You don't really believe that do you?"
Me: "Um, yeah...I think so"
Him: "So you cycled 60 miles yesterday and you think you can't run 3 miles. You're kidding right? You are in shape. Put on your shoes and just keep going. "
Me: "Really, you think I could run 3 miles? Without training? I am not a naturally athletic person like you are."
Yeah, that's where the conversation became silence. Followed by more conversation of "you don't really believe that do you." But I do, or....I did.
I went home and for two days I couldn't get that conversation out of my head. I have never liked running. My lungs burn, things jiggle and in general I hate every second because I feel clumsy and slow. It NEVER would have occurred to me that I could run that far without training. Now fellow sparks I am not advocating for advancing your running too fast or in general avoiding training, but you have to understand - I just wanted to know if he was right. I wanted to know if I was an "athletic person" who could just put on tennis shoes and run a 5K because I felt like it.
So tonight, I got on the treadmill.
I know you know where this is going...
But it is still amazing me...
I turned up the music on the ipod and tried to ignore the numbers. The first two minutes were hard, but I just focused on keeping my feet moving. After about 15 minutes I was amazed and actually started to settle down into a pattern. About 30 minutes in 1 felt a little tired but not so bad I had to stop, especially given I felt like I was doing so well. And the next thing I know - my 5K run is done. It wasn't my best 5K time ever, but it wasn't bad either.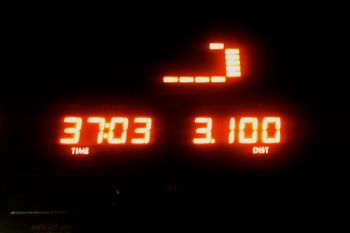 So my brain is still reeling from the implications of this:
How long have I been able to do this?
Am I an athlete?
How much further could I have gone
Interesting questions
More importantly : I wonder what else I am capable of. Yeah, I totally want to find out.
ADDENDUM 6/16/13
Apparently this blog has created some negative feelings about me for a few people who commented on my now deleted status posts, posted here (some deleted) or sent emails.
To clarify:
I have run MANY 5K and 10K races as well as triathlon. That doesn't make me a confident runner necessarily. I do consider myself athletic in skiing and cycling, I just think that I still feel limited by my weight somewhat (I am still 30-40lbs overweight, even with my muscle mass and yes, I know what my fat percentage is and it isn't low - so things jiggle and shake). I am also asthmatic and quite honestly, running just makes me anxious. One of my long term goals is overcoming my aversion to running and I thought this was a positive step in the right direction - and I thought it was something others might identify with. It does NOT mean I have a huge self identity or self esteem problem. I try to keep my posts positive and was surprised by the backlash on this one. If you feel the need to write something negative please send to my email and don't post publicly.