Friday, June 14, 2013
Thanks to all of you for the love, support and insight on my past few blogs. Trust me I can feel the love. So I say to each of you "Namaste."
I want to clarify something. While that convenience store attendant hurt me with her words, I shared the story to make a point. Out of the clear blue sky something as silly as being called a whale knocked me on my butt. Yes, the girl had no right to say what she did but within that bit of pain I learned that there were things about my over all health and well being that needed as much attention as my nutrition and my exercise program. I needed to fortify my own self image and not pay as much attention to, as VP Spiro T Agnew once said, "Nabobs of negativity." Someone taught that young lady to perceive other people through a filter of prejudice. She didn't learn it on her own. Remember my two little bird friends? Unfortunately, one day, when they see me they'll fly to cover. As the robot said in Lost In Space "Warning, warning, Will Robinson!!" They will acquire that fear and mistrust just like some kids will acquire the ability to hate and judge other people simply by the way they look or for what they do or don't believe. I cant change any of those things. I can blog and speak and pray over them but in the end what I control are my own actions and reactions. Second, I used that instance to show that the things you and I say can be devastating to others and that when we are hurt its okay to show it and share it.I am and always have been comfortable with sharing my feelings. In many ways I am an open book. Many people are not and I'd hazard a guess that some of you who read what I write feel the same hurt, pain and shame and are reluctant to share it. It's as if we look into the mirror and we see an additional arm growing out of out of our foreheads. I write to bring HOPE to those who are lonley and feel adrift and abandoned. I have been there, I have felt the pain and I know how empty the feeling can be at times. I write to tell you that it can and it will get better if and when you choose for it to get better.
I want to share something I think is cool. To me it says it all: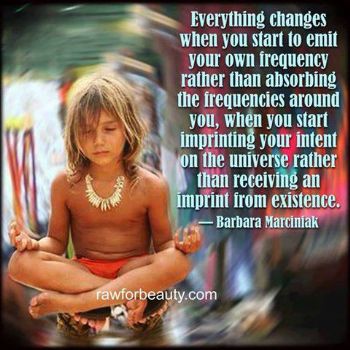 I hope you have a great Friday