Thursday, June 13, 2013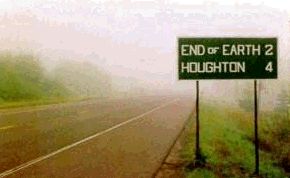 I'm trying to get into an advanced college course with a lot of requirements that are hard to meet. I've gotten stubborn about it now and am determined to get in, whether I want to or not :-)
I got another of the textbooks I'd ordered yesterday in the mail and it's a research methods/statistics course text and the page I opened at random dragged me back to 1971 and being marched out of my classroom to stand staring at the building and being told to take a random sampling of its many windows.
My husband and I got to talking about that, I didn't want to take that course then and most of what was taught went over my head and my husband is of the opinion I don't want to take this course now but I read him a statement from the book, why it was written, that we both agree was true and I almost feel it is my duty to take this course, to learn this stuff now.
But here's the thing: I can't seem to get myself to do things I don't want to, no matter how much I think I want to or how much they'd be good for me, etc. I'm determined to take this course and I know I will follow through and do extremely well in it, statistics and all. I can make myself learn this subject that frightens me and that I hated back "then" but I can't get myself to exercise consistently though I have tried and tried and pleaded with myself and been creative in my approaches. Something else is in charge here, besides "Me" :-)
I learned back in the mid-1970's not to sweat my money/budget, that I always ended up buying what I truly wanted and it all worked out. This is another case of that. I know I will take this course, as painful and not "my thing" as it is but, I also know I can't coax myself or force myself to exercise.
What if what we do is what needs being done by us and we just think we are in charge of what we pick to do? I believe everyone I meet is in my life for a purpose, why not everything I do/do not do? I'm going to relax worrying about the diet/health like I relaxed worrying about money and see what happens.