Thursday, June 13, 2013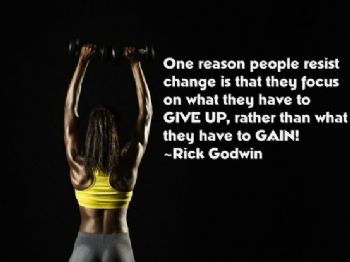 The problem with a diet is that it focuses on what you have to give up. This is why so many diets fail and so many people get frustrated.
It's time to flip that switch and realize how much you have to gain.
You get to wake up with energy.
You get to live the life you've always wanted.
You get to wear your clothes instead of your clothes wearing you.
You get to be an inspiration for all those around you.
You get to be the person you've always known existed deep inside you.
Now it's your turn.
Give me 3 things you will gain by following through on your new healthy relationship with food and fitness. Go!