Today has been pretty uneventful so far, and I am glad for that. Generally, something major happens on June 12th for some reason and has done so for most of my life. Although I can't recall every single June 12th, I can say, I only recall two of them that were uneventful.
Last year my adorable niece was born on June 12th. This was a great blessing in my life, as she was the first of the nieces and nephews I was able to welcome into the family since my DH and I were married. Plus she is probably the sweetest baby I have ever met in my life up to this point. This was her when she was born one year ago, and I assure you she is just as precious if not more so today!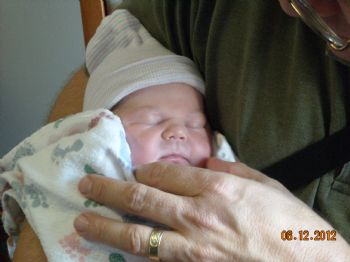 Two days later a year ago, on June 14th, my aunt had a stroke that ultimately took her life on June 26th. This was a turning point in my life as many of you know; a time at which I decided a change was absolutely necessary. I could no longer live on the fringes of health with the excuse of "it will get better tomorrow." My aunt was overcome with the struggles of life and she just couldn't climb the mountain that faced her. I once thought that people who dealt with major health issues dealt with them because they chose to be lazy. The truth is, some people just don't have the willpower it takes to face those challenges. My aunt was one of those people, and I still miss her everyday.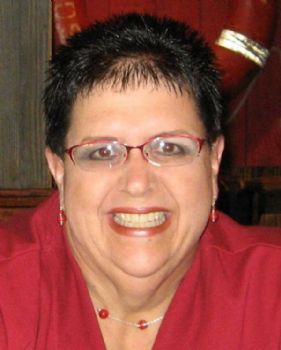 This time last year was a very turbulent time for me. All of life just seemed to not make sense anymore. With new life came death within a few brief moments. It was startling for me, but I'm stronger because of last year's many different experiences. I guess I learned more about myself and how far I could push my own willpower through difficult situations, all while learning to lean more on God in the process. For any of you who have known me during the last year, you know how health conscious I have become!

Today has been an average June 12th so far. I honestly hope it stays that way.

I did have a strange occurrence this morning though, and I suppose it's due to a growth spurt in my baby. I woke up just before 5:00 am on my own with such intense hunger, I couldn't relax. It was painful! I had to finally give in and eat a small snack just to get my stomach to feel normal again! I have been ravenous these last couple of days, so I have been sure to track my calories and get my workouts in. I went for a fabulous swim this morning! It was an excellent class and really pushed me. Last night spent some time on the new mini trampoline. My midwife checked into my intense ankle/feet swelling with the back up doctor and he suggested a light bounce (NO jumping) on a trampoline. He indicated that this should break up the fluids in my feet/legs/ankles and make that swelling subside. It does seem to be working quite well, and it's easy and kinda fun! My dog even enjoys a good bounce with me, as he helps himself right up next to me!

So, nothing too major for this June 12th. Just enjoying all that life has to offer, and all the blessings that have been given to me.

Hope all of you have an excellent Wednesday!